Regular price
Sale price
$98.00 USD
Unit price
per
Sale
Sold out
Share
Our Bubble Breathing necklace isn't just an accessory; it's a symbol of serenity and a reminder to embrace life's simple joys. Regarded as one of the best anxiety breathing necklaces, it encourages you to view the world with a sense of child-like wonder, much like the delight children experience when chasing bubbles. This unique piece of breath awareness jewelry serves as a beacon of calm in the tumult of daily life.
When stress begins to cloud your thoughts, this pendant necklace becomes your anchor. Gently hold it, breathe in deeply through your nose, and exhale slowly through your mouth, mimicking the gentle act of blowing bubbles. This simple yet profound act is inspired by the effortless joy bubbles bring to children and the transformative power of mindful breathwork.
The Bubble Breathing Necklace is not only a stylish accessory but also a potent tool for stress management. It aids in lowering blood pressure, elevating mood, and encouraging a sense of calm. The mesmerizing pendant is designed to promote mindfulness and tranquility. It serves as a tactile reminder to pause, take a deep breath, and embrace moments of peace amidst life's hustle.
Each piece is crafted with the intention to foster inner peace and help you rediscover your inner calm, even during challenging times.
At Jaclyn Nicole, we cherish the magic in every moment and the importance of inner peace for a fulfilling life. The Bubble Breathing Necklace is more than a piece of jewelry; it's a companion in your journey towards mindfulness and a happier, more centered you. Hold this necklace close to your heart when stress arises and let it guide you back to a place of tranquility and present-moment awareness.
Care Instructions

To deter tarnish, scratches or damage:

Store in a sealed plastic zipper bag when not in use
Avoid contact with lotions or perfumes
Keep away from moisture
Remove during exercise, sleeping & bathing
Metals will naturally tarnish. Tarnish can be removed with a polishing cloth until returned to a mirror finish
Peak or Flitz Polish is highly recommended for faster and more effective polishing
Shipping & Returns

Please see our shipping and return policies
View full details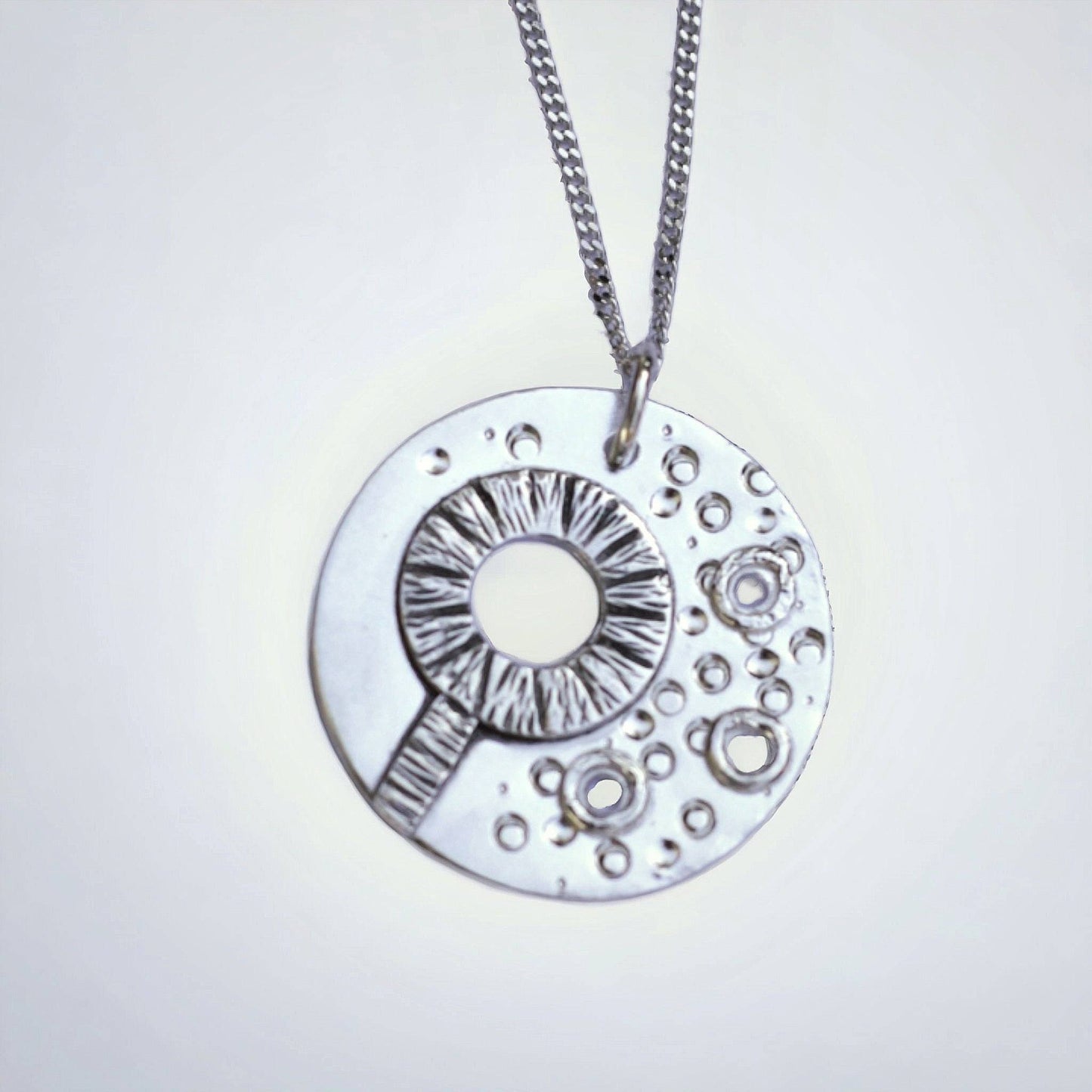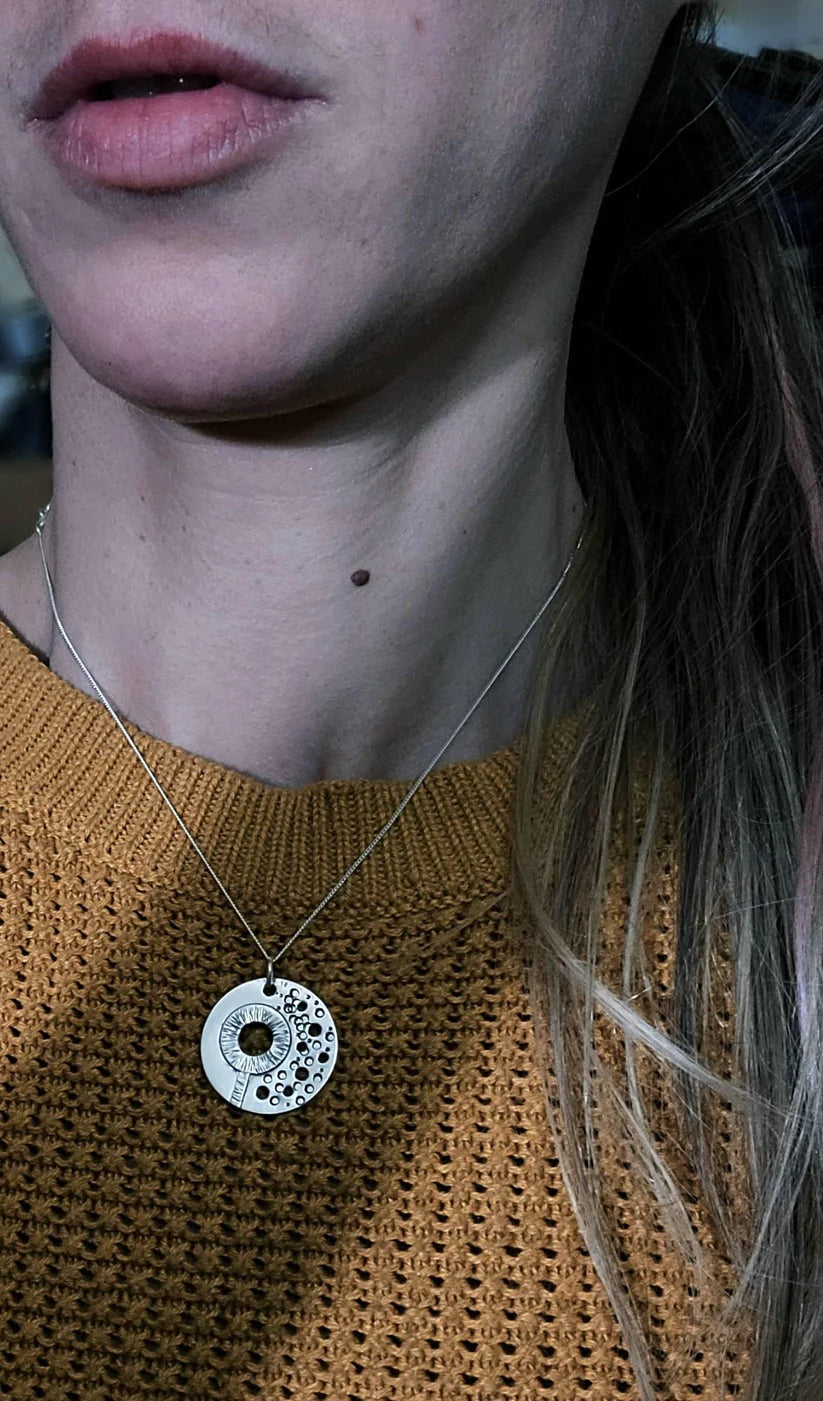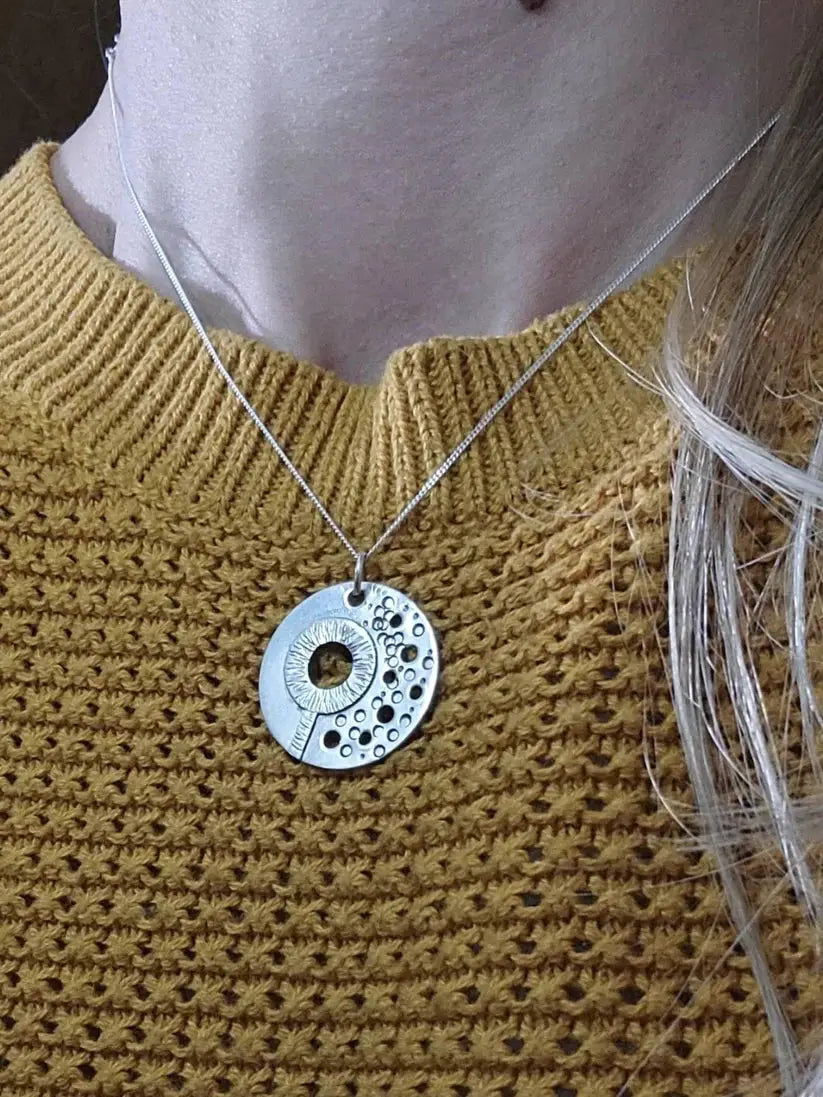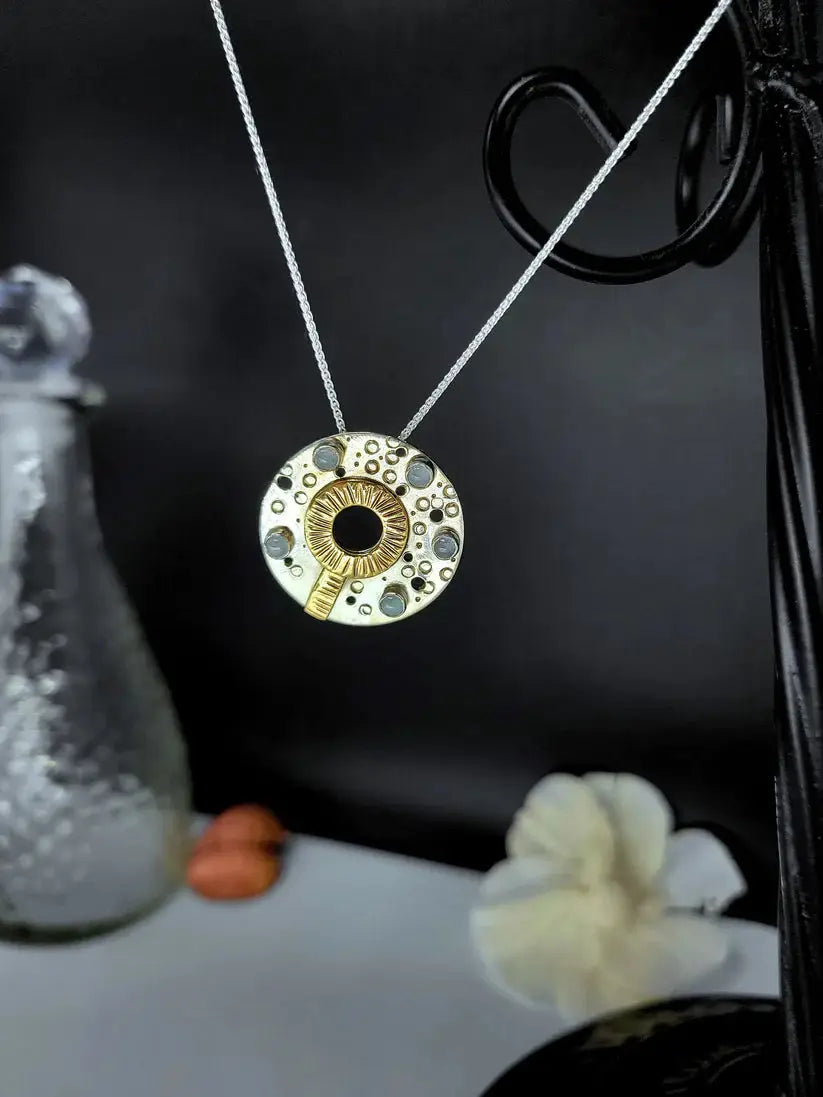 Perfect 50th Birthday Gift!
I received a custom made bubble pendant necklace from my sister for my 50th birthday - complete with my birthstones. I absolutely adore it. The mixed metals make it's easy to wear with anything. I receive tons of compliments and will be wearing it for many more birthdays I hope. I love that it is custom and has a special meaning.
Christmas surprise
My boyfriend secretly got ahold of Jaclyn to help design my own custom version of the bubble wand necklace. As a huge fan of pearls, he asked if this would be something she could work with. Some pearls were added as the bubbles, and it was the perfect upgrade. He raved about how communicative and amazing she was to work with, and if I'm lucky, this won't be my first jaclyn nicole piece that I own!