Regular price
$115.00 USD
Regular price
Sale price
$115.00 USD
Unit price
per
Sale
Sold out
Share
The universe is so much bigger than we can grasp. But we are all connected to and within it. We feel that sense of wonder and something bigger than us when we look up and see the endless stars that form constellations, the planets, comets, shooting stars or the moon.
Wear this piece as a reminder that just like the constellation you were born under, you too are connected to something bigger and awe inspiring even if you aren't aware of it all of the time.
You are not just existing within the universe, you are a small piece of the bigger picture. 
Just like your constellation in the sky, you and your life story inspire and affect others, whether you know if or not. Your existence in the universe matters. And your Zodiac Necklace is the perfect reminder that you have unique qualities, abilities and gifts that were meant to be embraced and celebrated. Lean into your gifts.
Your story too was written in the stars.
 7/8" circle pendant in full brass or full sterling silver and will come on a sterling silver or 14K gold filled 16-18" chain. 
Please note that each piece is hand textured and may vary slightly from the photos shown.
Aquarius zodiac necklace (Jan 20 - Feb 18)
Pisces zodiac necklace (Feb 19 - Mar 20)
Aries zodiac necklace (Mar 21 - Apr 19)
Taurus zodiac necklace (Apr 20 - May 20)
Gemini zodiac necklace (May 21 - Jun 20)
Cancer zodiac necklace (Jun 21 - Jul 22)
Leo zodiac necklace (Jul 23 - Aug 22)
Virgo zodiac necklace (Aug 23 - Sep 22)
Libra zodiac necklace (Sep 23 - Oct 22)
Scorpio zodiac necklace (Oct 23 - Nov 21)
Sagittarius zodiac necklace (Nov 22 - Dec 21)
Capricorn zodiac necklace (Dec 22 - Jan 19)
Materials

- Brass
- Sterling Silver
- 14K Solid Gold
* Includes matched metal chain
Dimensions

Approx 7/8" Circle Pendant
Care Instructions

To deter tarnish, scratches or damage:

Store in a sealed plastic zipper bag when not in use
Avoid contact with lotions or perfumes
Keep away from moisture
Remove during exercise, sleeping & bathing
Metals will naturally tarnish. Tarnish can be removed with a polishing cloth until returned to a mirror finish
Peak or Flitz Polish is highly recommended for faster and more effective polishing
Shipping & Returns

Please see our shipping and return policies
View full details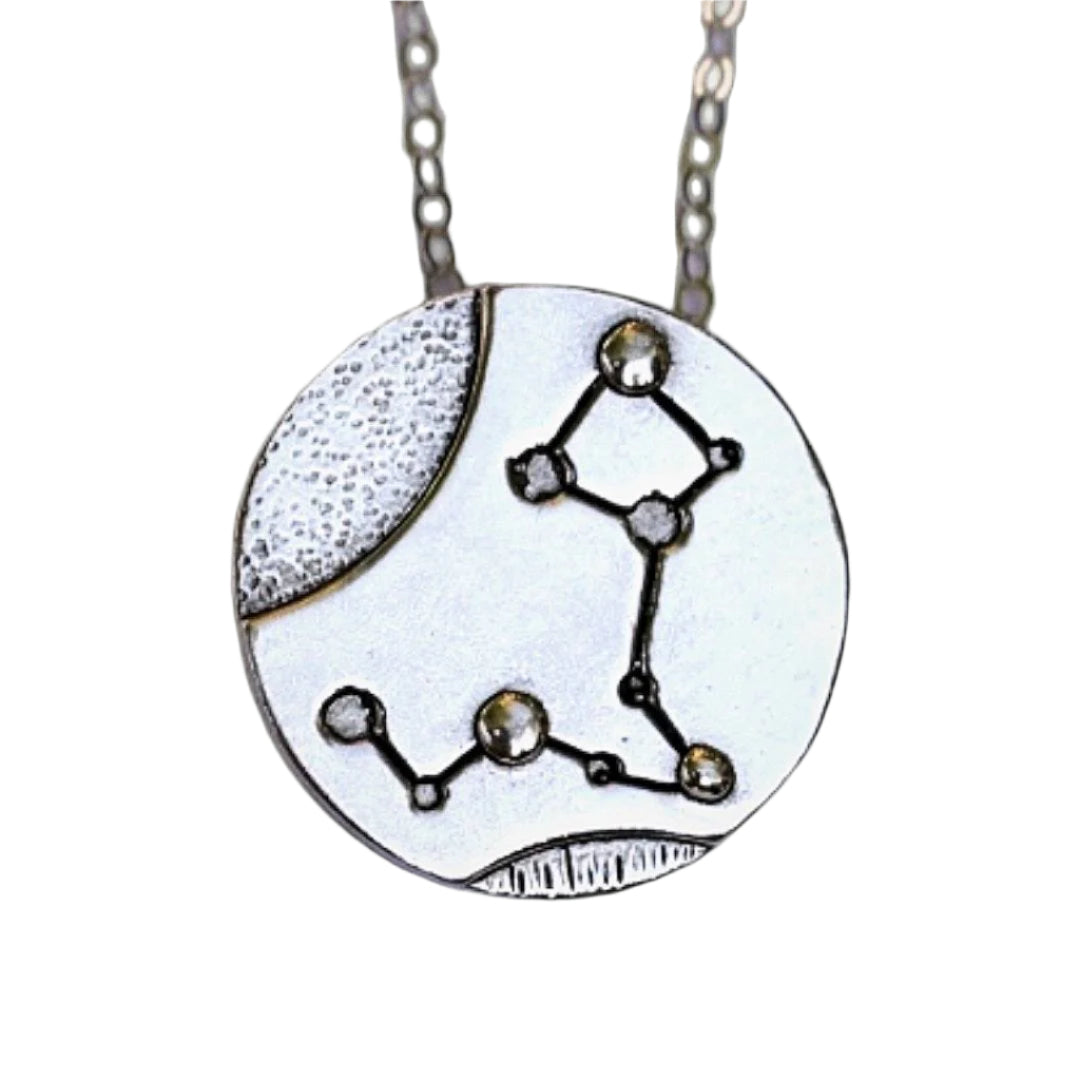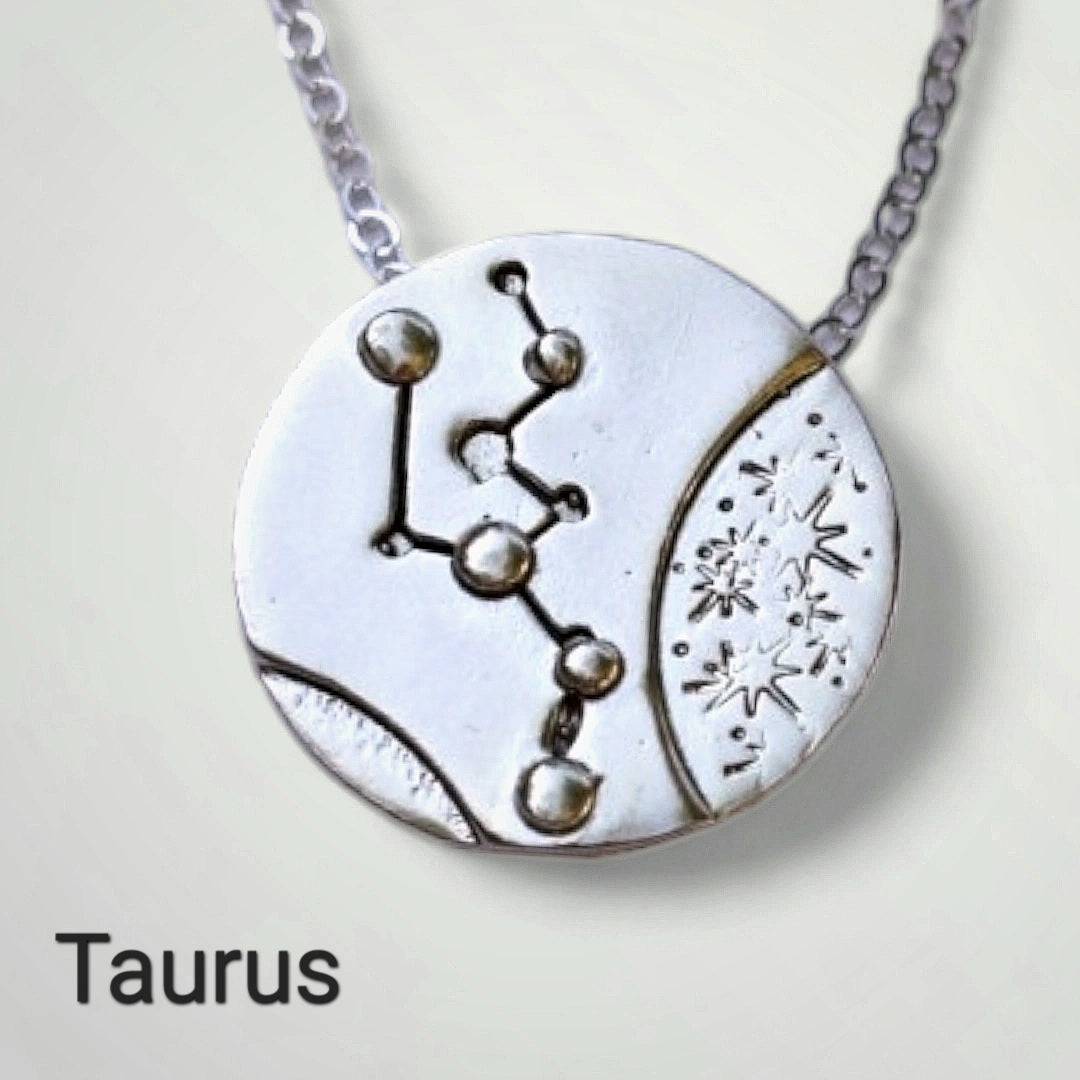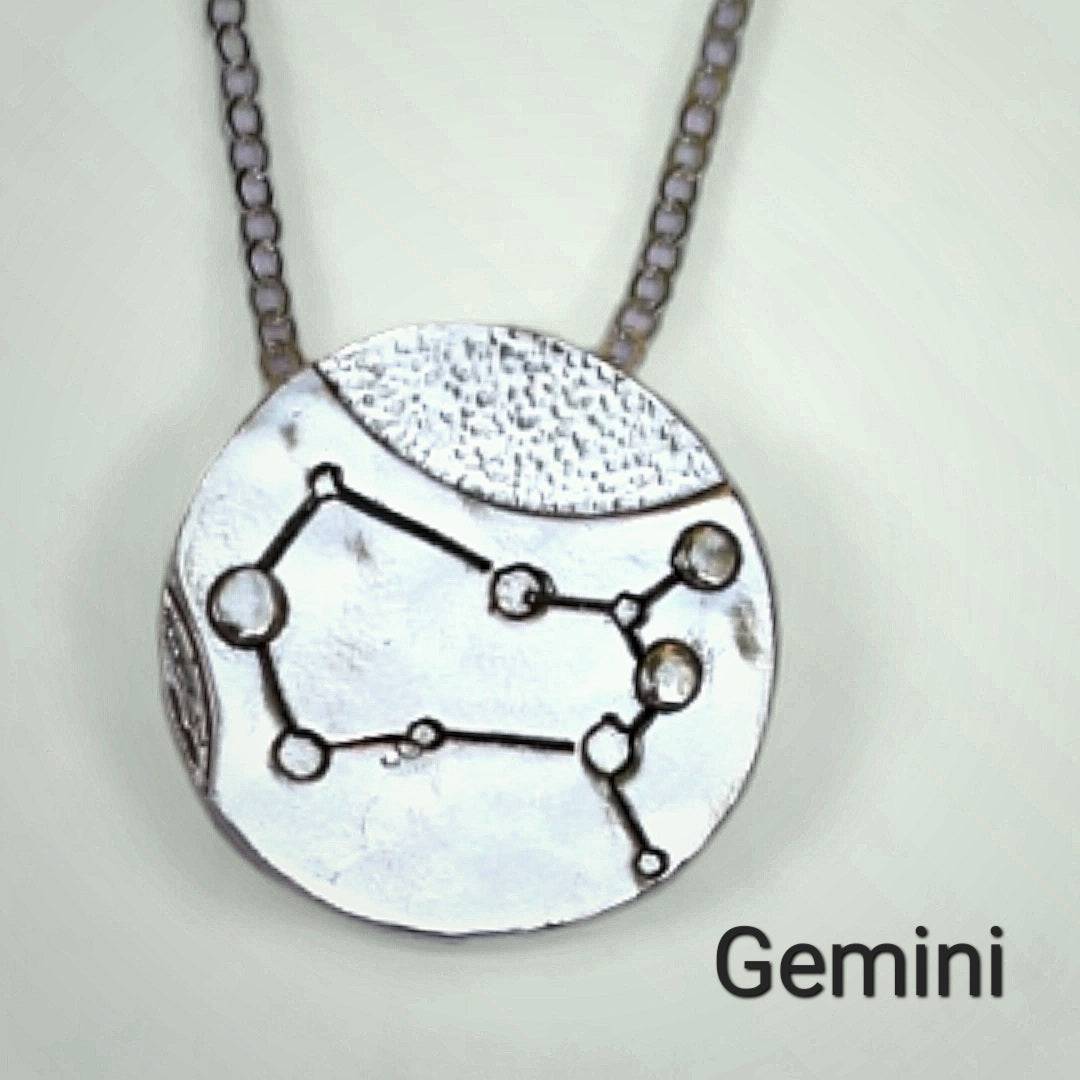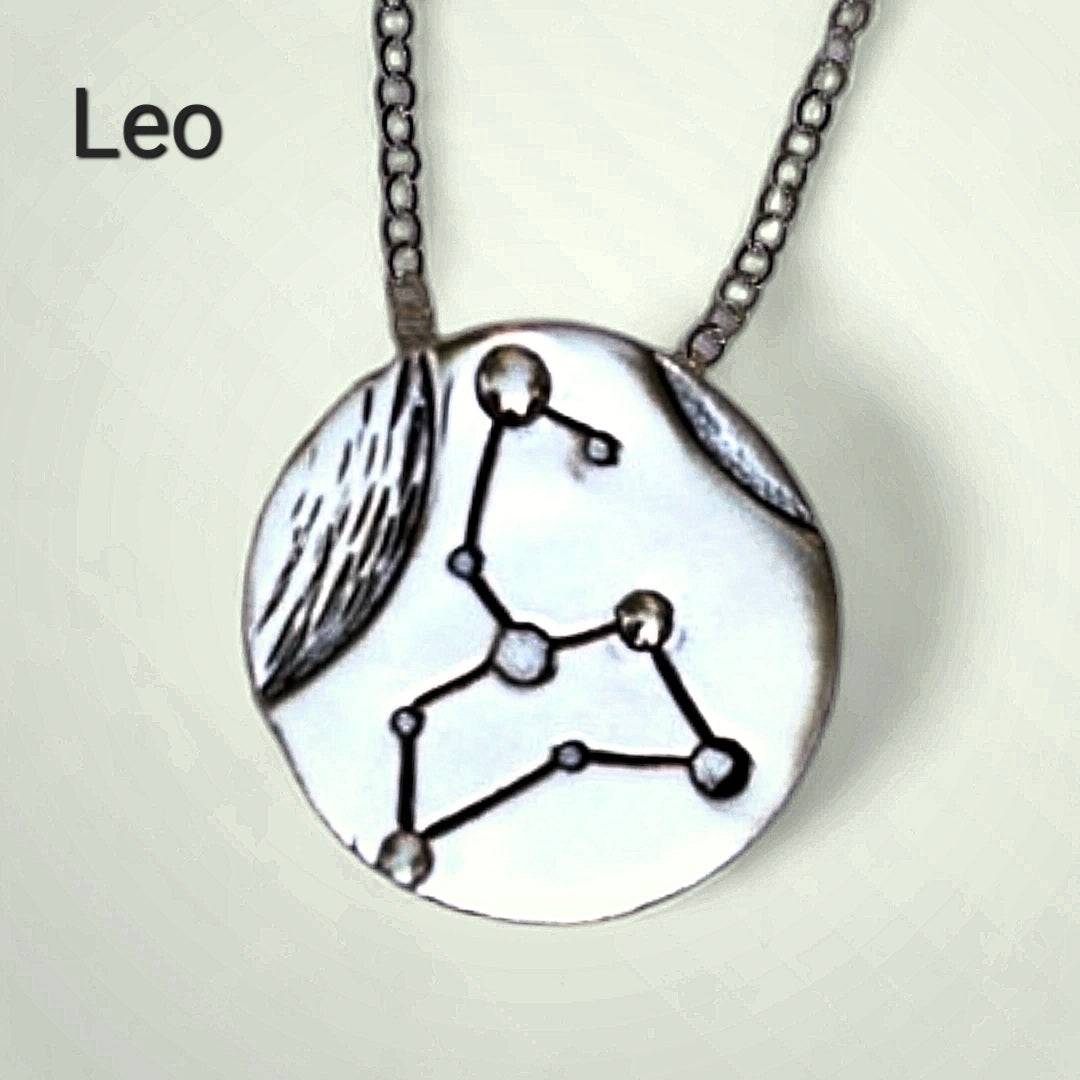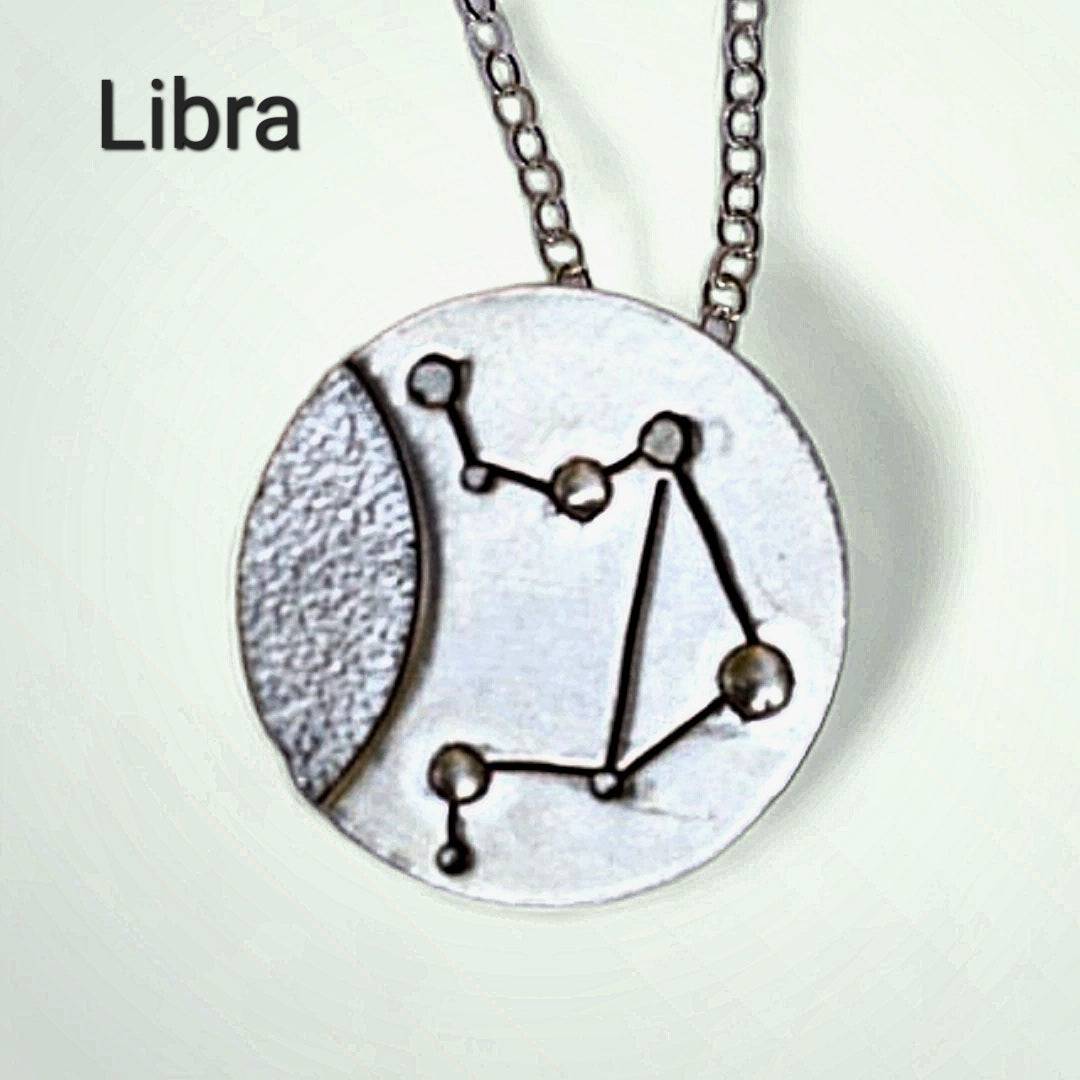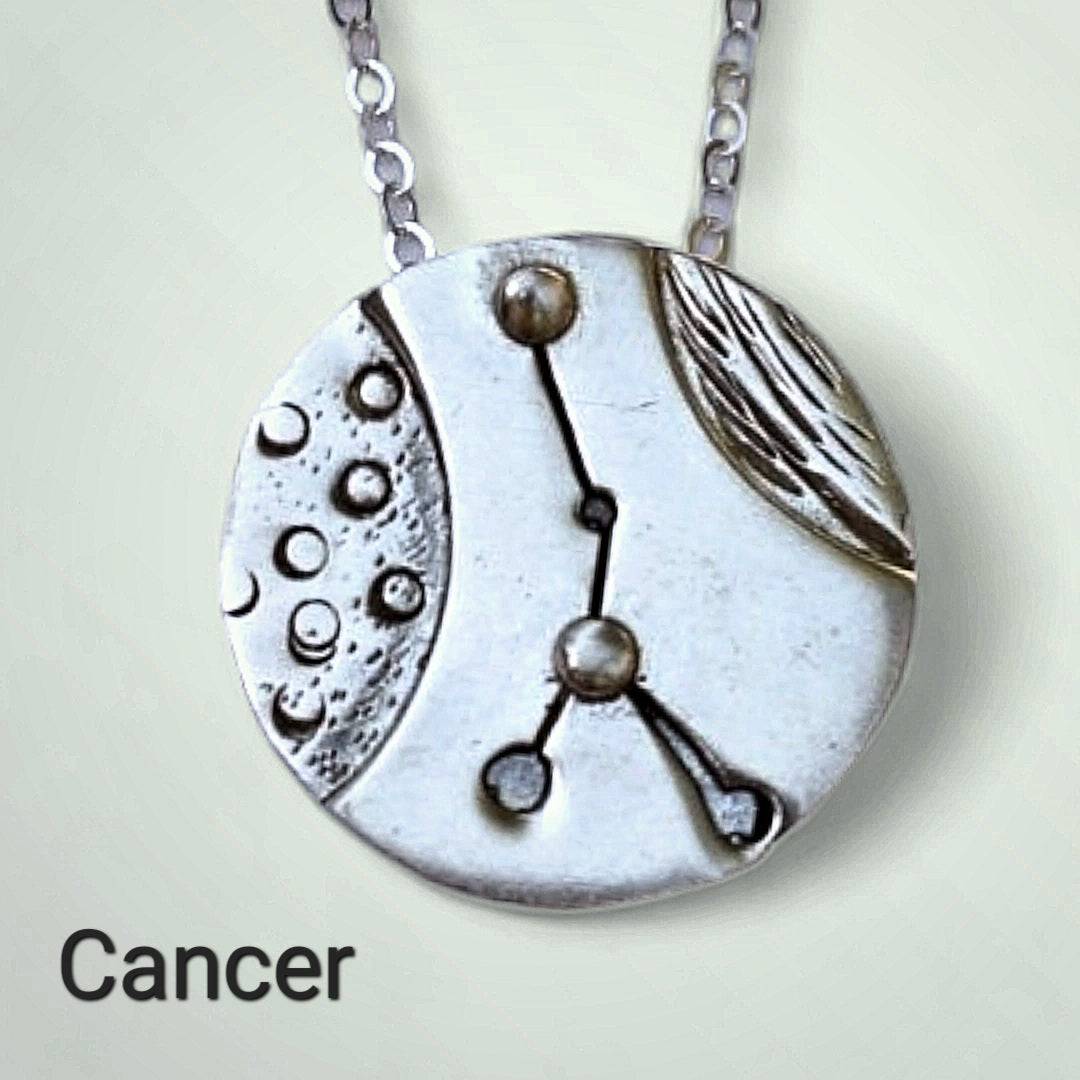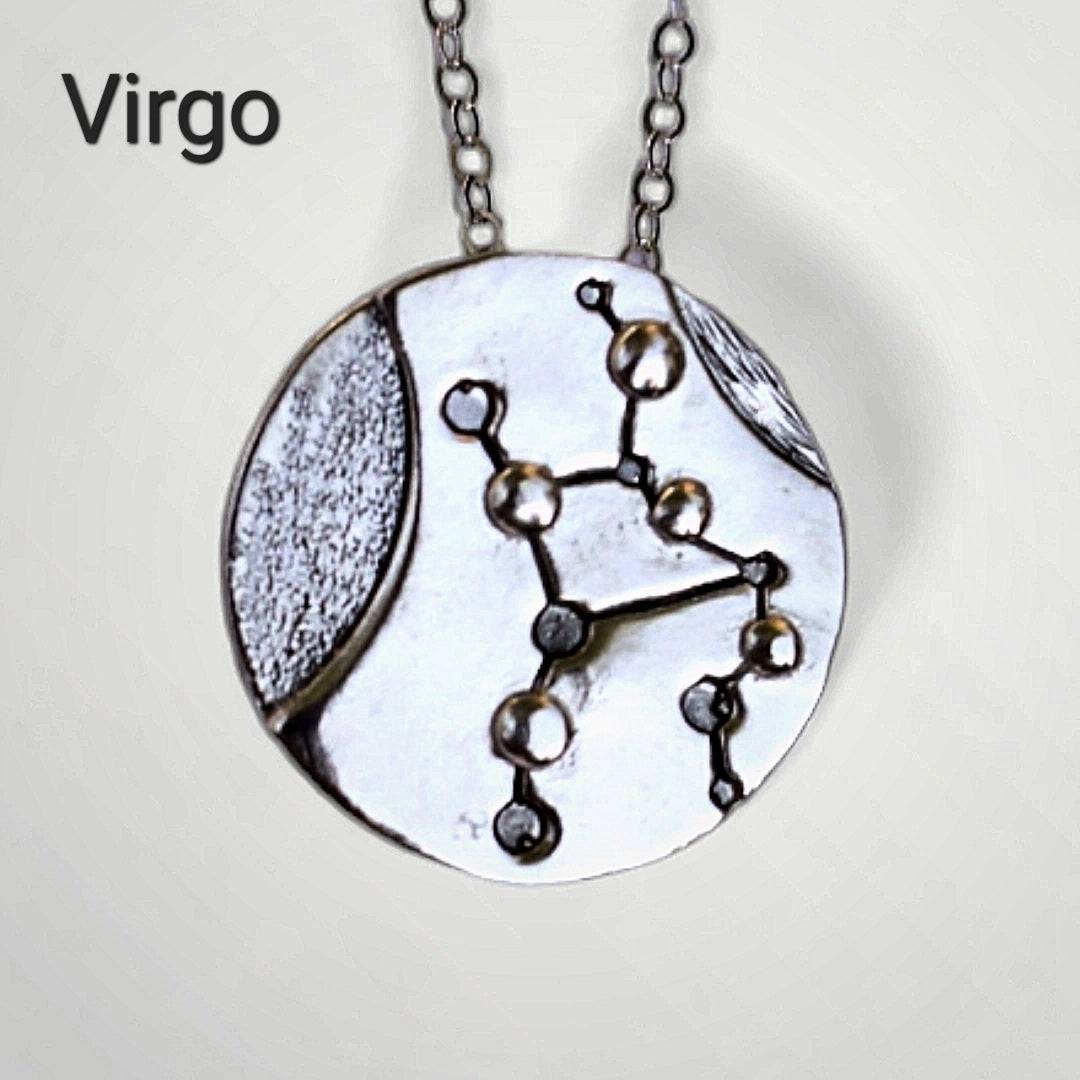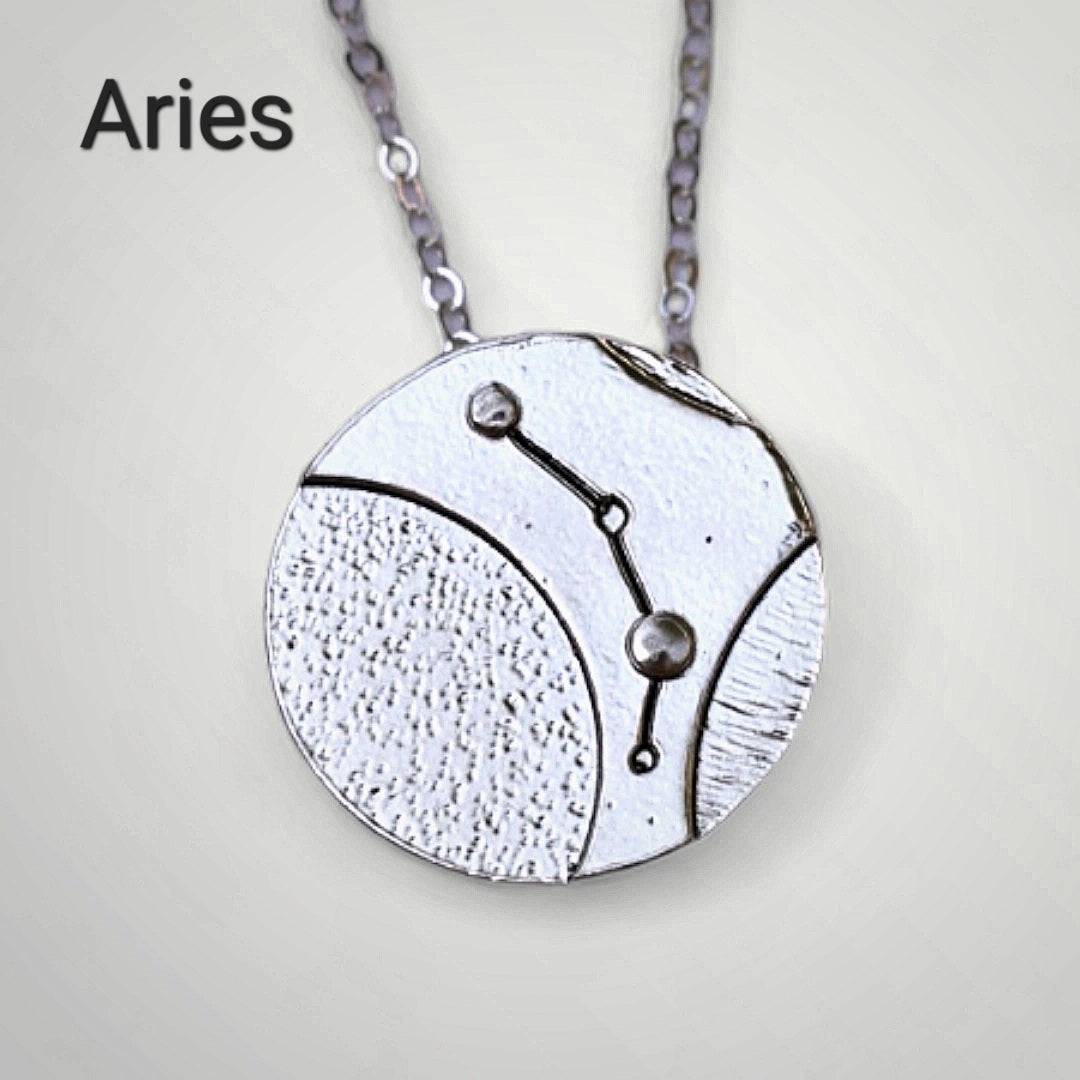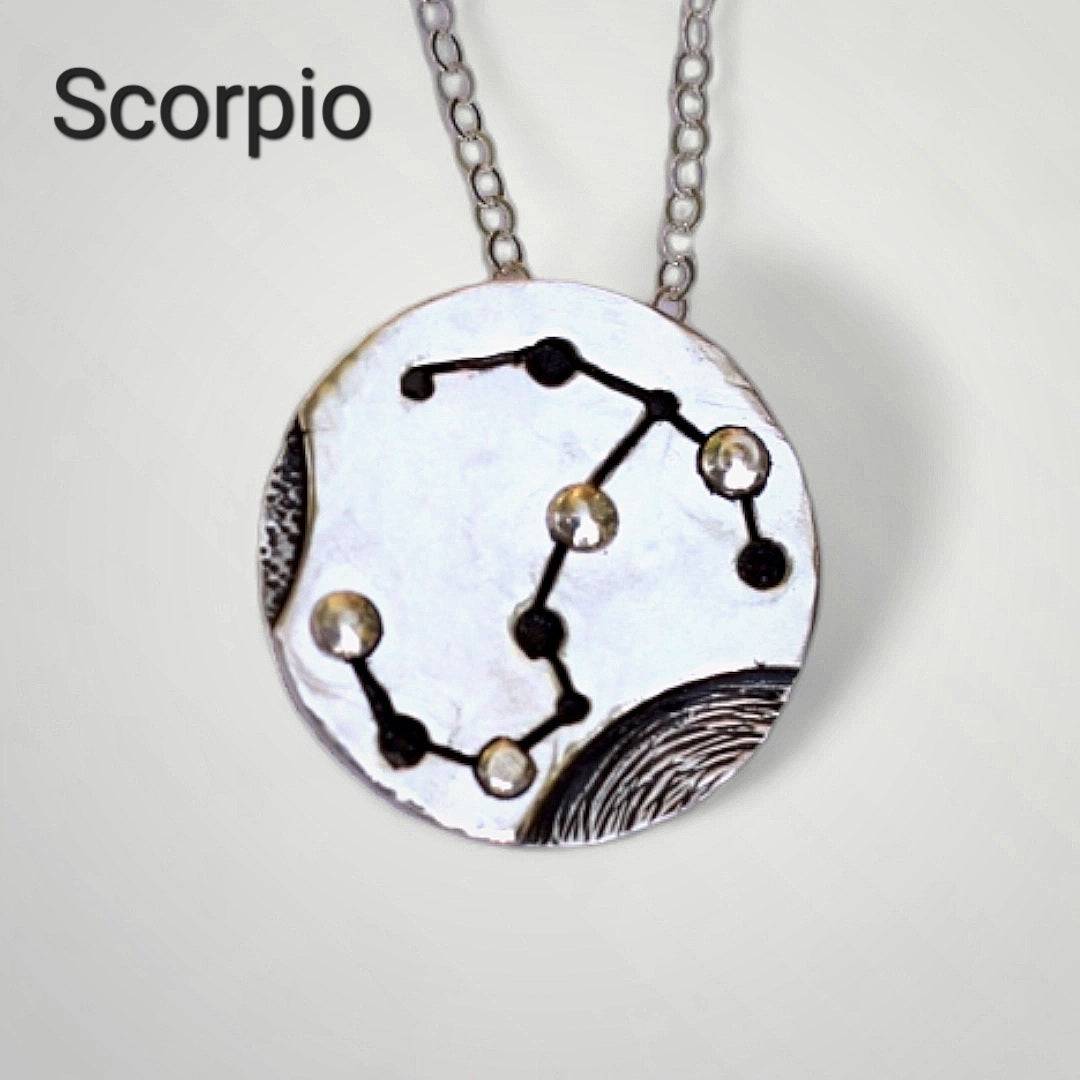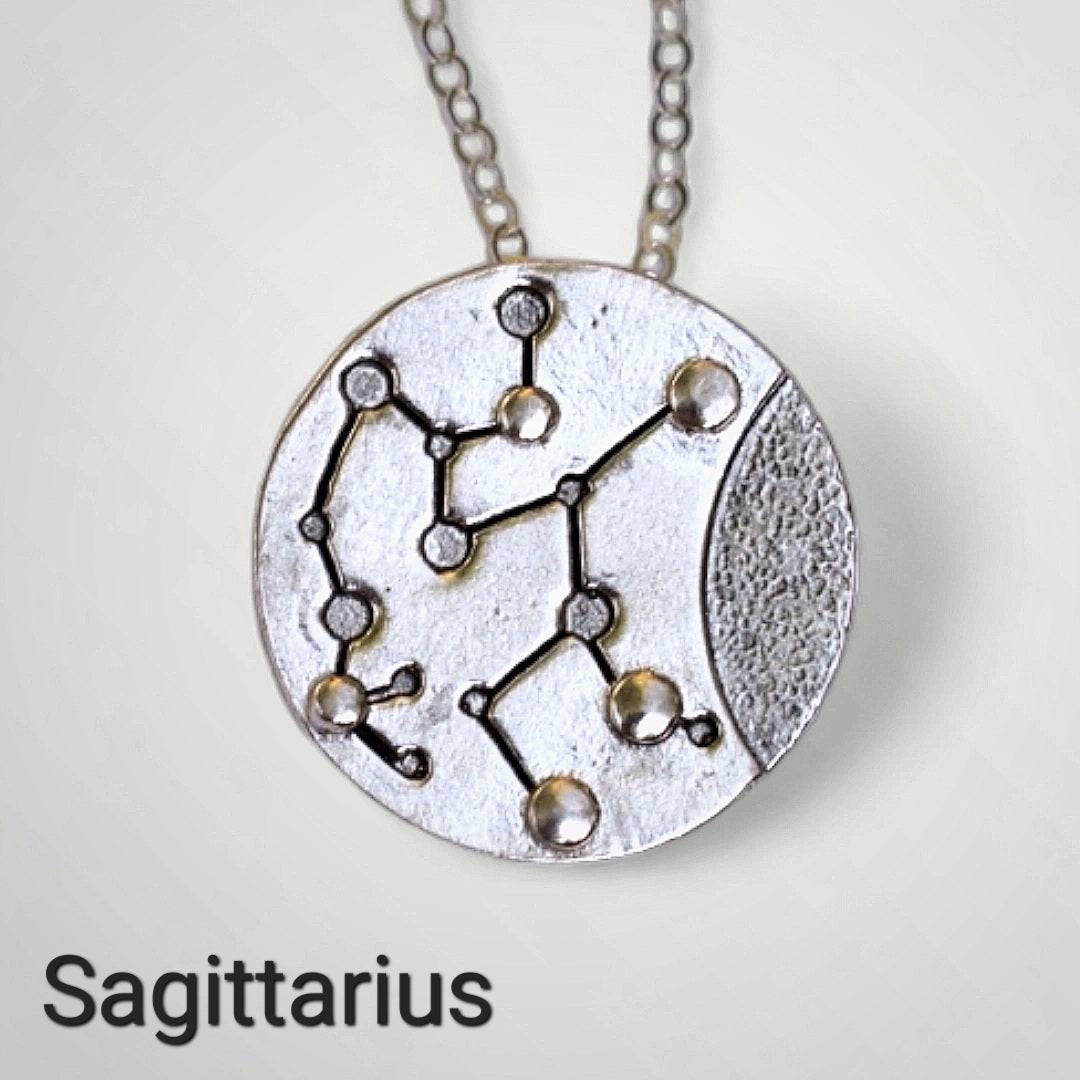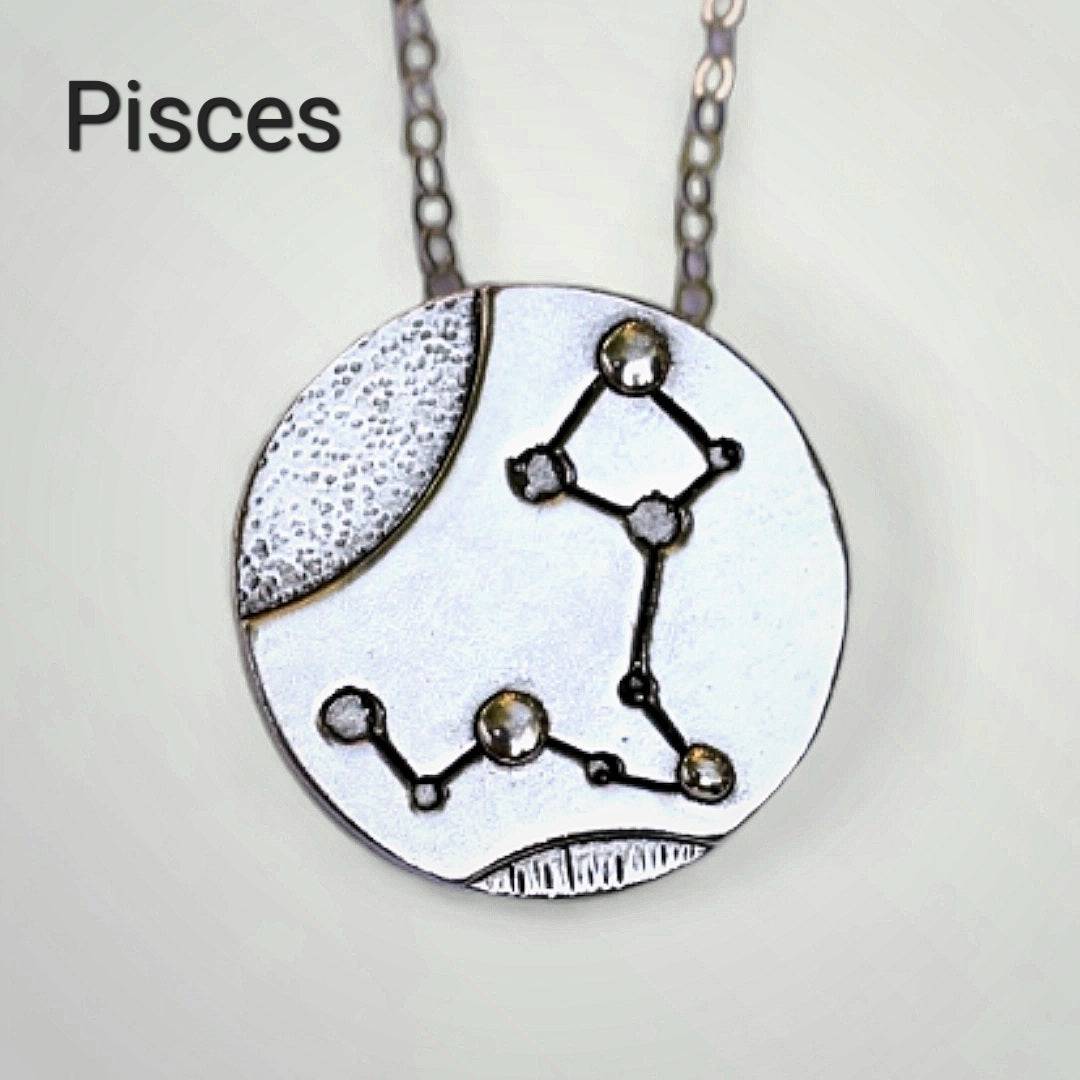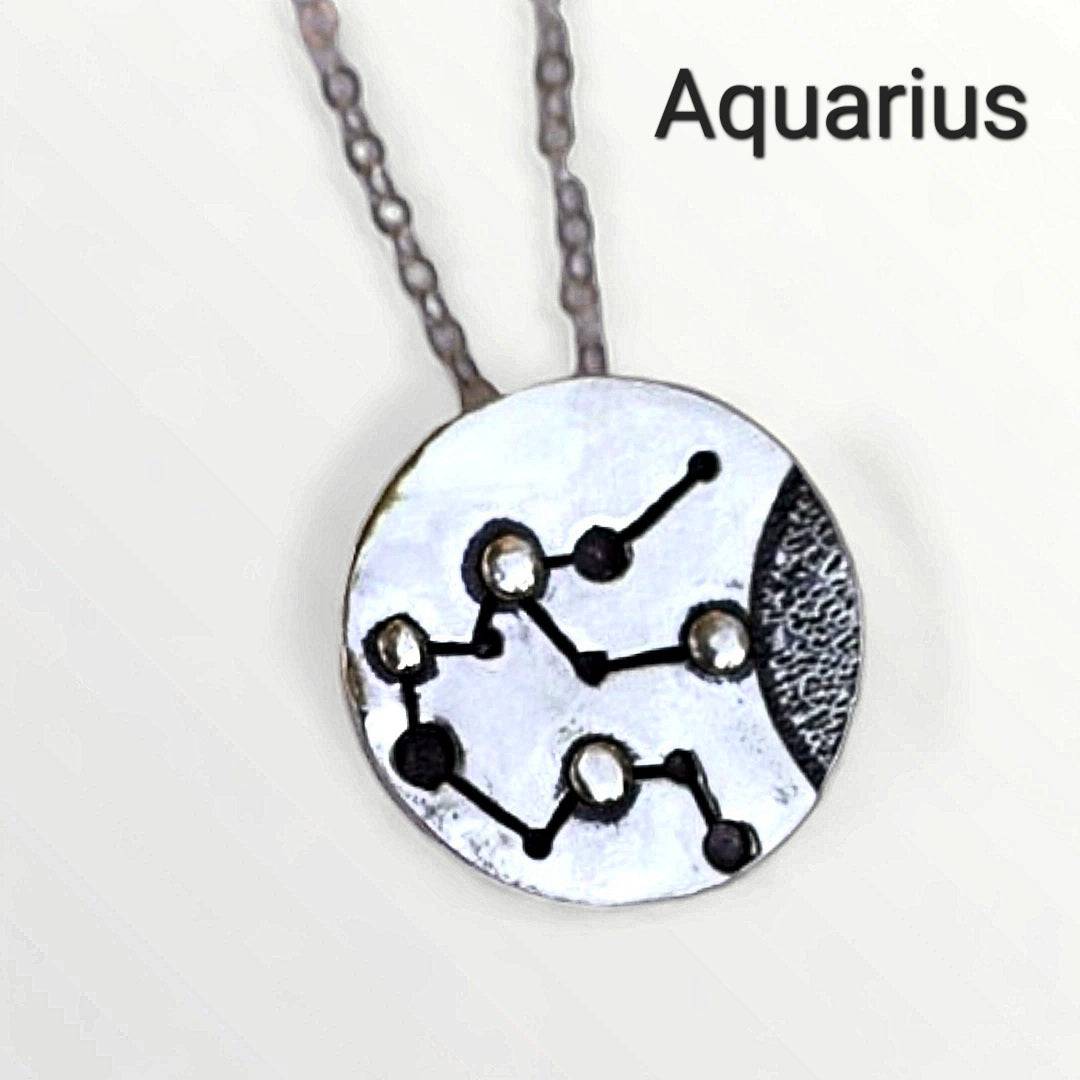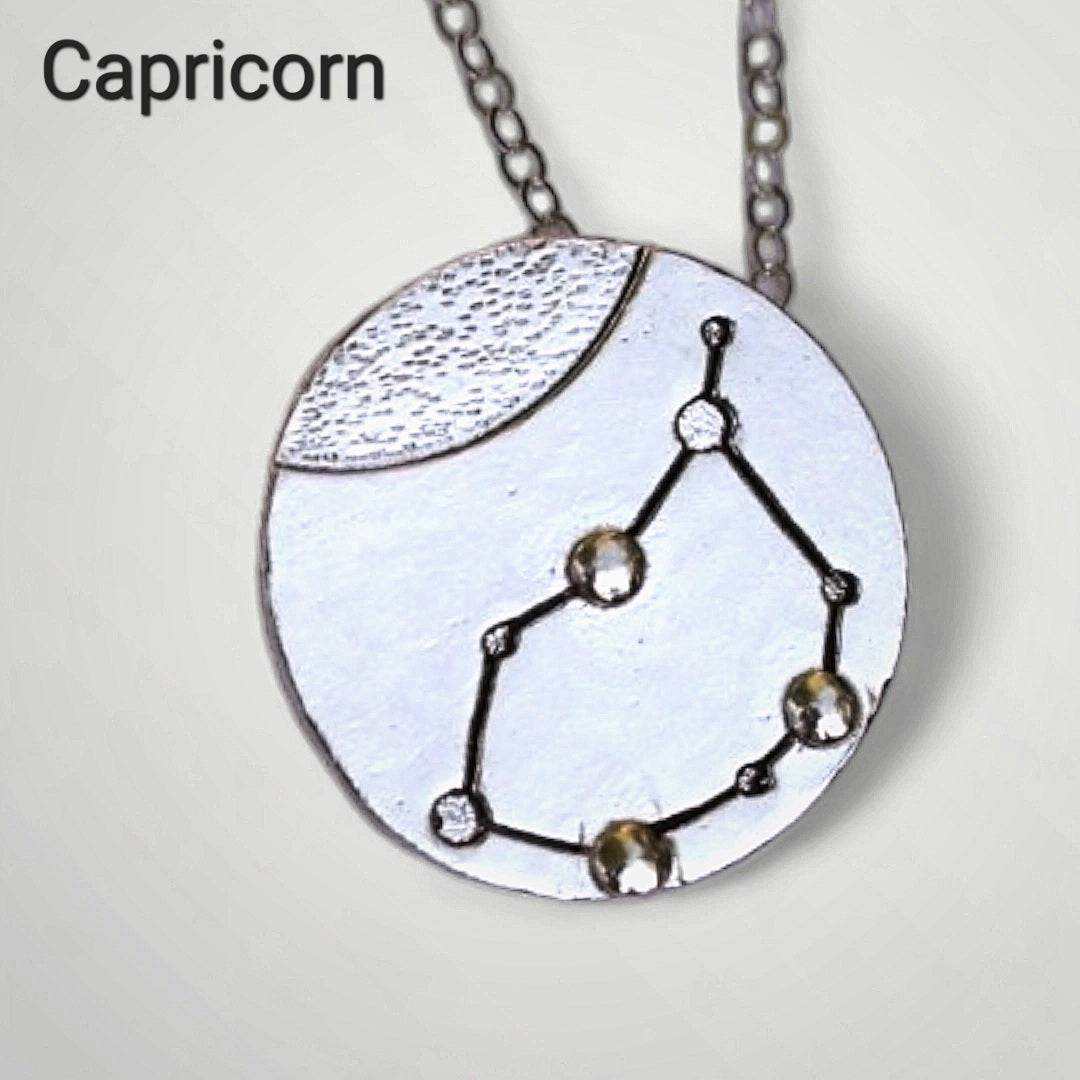 Leo love
My custom Leo necklace is my first and most meaningful item from the Jaclyn Nicole collections. I love the vibrant colors of the mixed metals that go with any outfit, and also the fact that I can wear it on either a longer or shorter chain. With her usual and very thoughtful attention to detail, Jaclyn added 2 shooting stars to represent my 2 sons, making my piece even more unique and special to me. Love!
Best Christmas gift to myself!
Jaclyn is a wonderful person and craftsman! As someone who has the nervous habit of scratching my chest, I wear a lot of necklaces to fiddle with. The raised "stars" on the necklace give me something to focus and center my thoughts on when I'm becoming anxious. Let's just say this necklace is becoming a staple in my most frequently worn pieces. Thanks a million!
Constellation necklaces
I love the necklaces I got for my nieces for Christmas! I can't wait to give it to them!
Absolutely Stunning!
The attention to detail and passion put into each of these pieces cannot be overstated. I asked to have a Pisces constellation made for my mom and I was blown away by the result. I have seen a lot of the other work from this creator, and can attest to the work they put into making sure each piece is as good as they would want it to be if they were giving it to their own loved ones before sending it out to customers.
I cannot recommend jaclyn nicole jewelry enough!